TYLER SHIELDS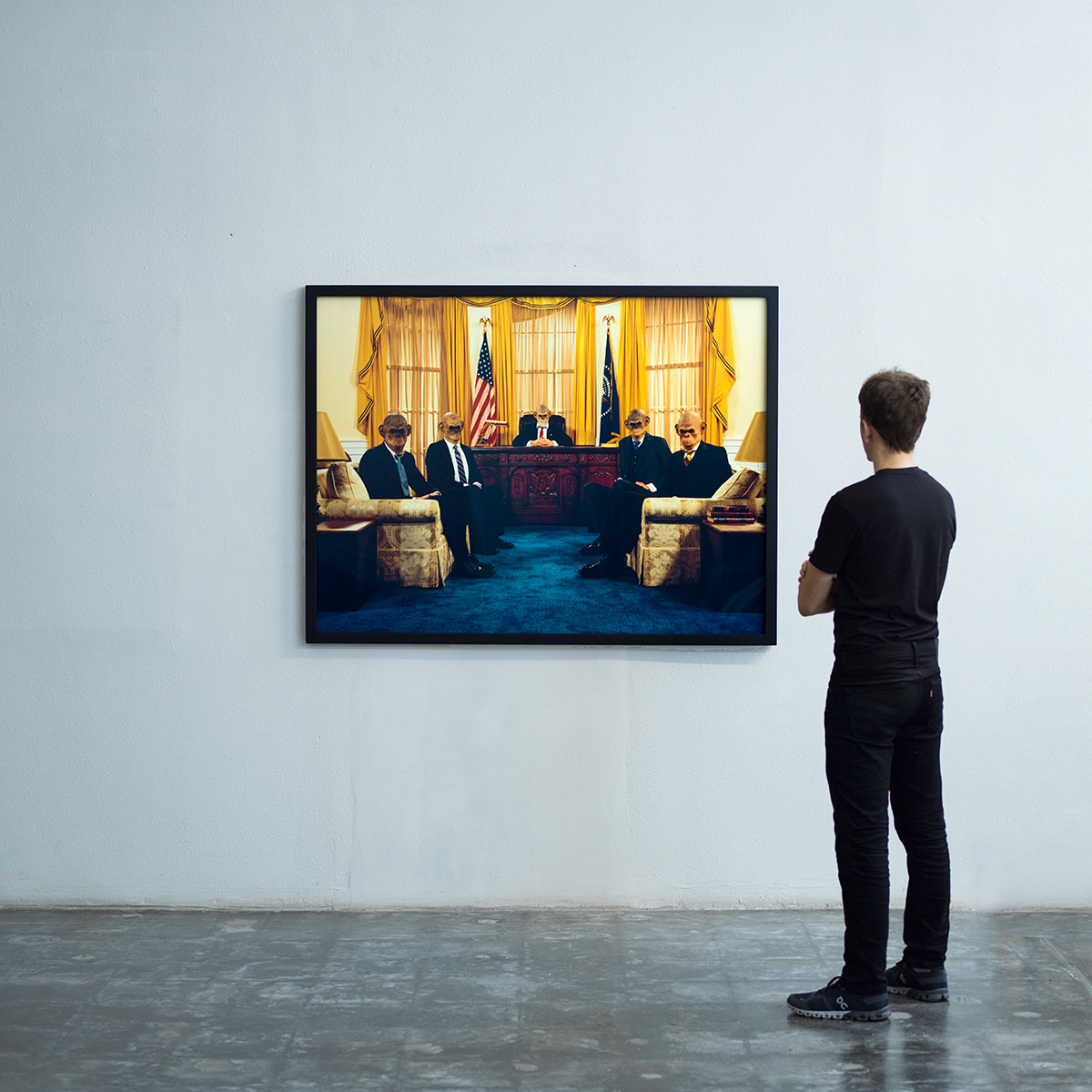 OVAL OFFICE



Edition of 3

22.5" x 30"
30" x 40"
45" x 60"
54" x 72"

2020


"Oval Office" by Tyler Shields. Everything in this shot was custom made for this shoot
including the set itself. Shot on an 8x10 film camera which creates a higher quality image
than any digital camera ever made.
To purchase, please contact us.